Sega's popular mecha fighting game for arcades "Border Break" is finally coming to the home: the company started talking about a mobile version late last year, and I was just one of many people who got very excited about the prospect of playing Border Break online on a smartphone or tablet.
But Sega has decided to release "Border Break Mobile: Gun Front Hurricane" in the form of a card battler, not an action game. So far, the title has been confirmed just for iOS and just for Japan, with no fixed release date (users can pre-register already though).
The title (obviously) takes place in the Border Break universe and lets players fight against each other in "20 vs. 20" clan battles. But again, the game play will be card-based, meaning users will not be able to actually control mechs like in the arcade version.
Sega (or Sega Networks, to be more precise) says that initially, users will be able to choose between 100 different pilot cards.
The company also released a first "Border Break Mobile: Gun Front Hurricane" trailer: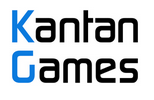 About Serkan Toto
I am the CEO & Founder of Kantan Games, Inc., a Tokyo-based game industry consultancy focused on the Japanese market. Please subscribe to updates on this site via RSS or Email.