Capcom has released "Everybody's Onimusha Card Master" (Minna To Onimusha Card Master) on Mobage in Japan, the first mobile social game in the 11-year old Onimusha franchise.
With the exception of "Onimusha Soul", the latest entry in the series (a browser-based RPG for PCs), all games so far belonged to the action genre. This one, of course, does not.
But despite the name, Onimusha Card Master isn't a card battle game in the traditional sense either. Players are supposed to collect cards, boost parameters, put together decks, etc. – but Card Master is actually being marketed as a "real-time guild battle game".
Real-time guild battle games are seeing quite a big boom in Japan's social gaming market at the moment. In Onimusha Card Master (and in many other such titles), users get together in groups (guilds) and battle it out with each other during fixed hours of the day in real-time in order to get rare items and evolve their characters (cards).
And as in all of these games, Onimusha Card Master, too, offers raid bosses that can only be defeated if enough Mobage users come together and cooperate during the fight.
Onimusha Card Master is available on Mobage for feature phones and smartphones. It has been developed by Tokyo-based social gaming company Crooz.
Artwork and screenshots: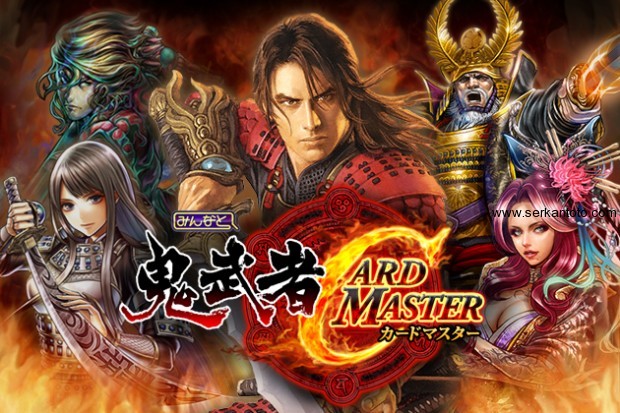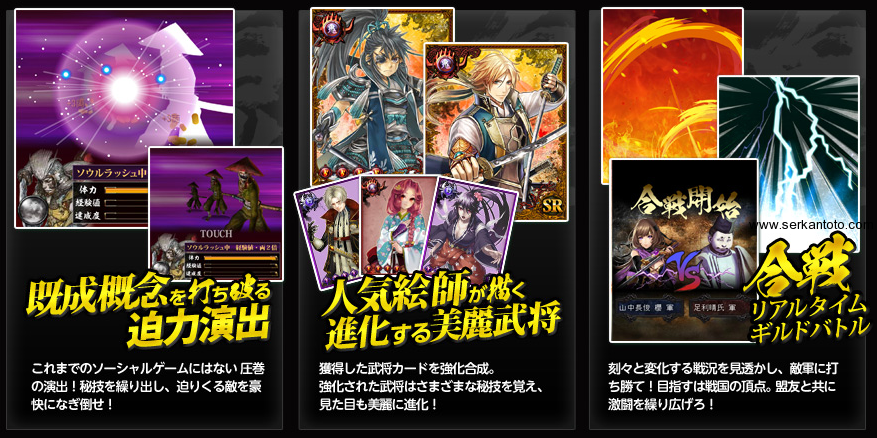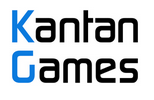 About Serkan Toto
I am the CEO & Founder of Kantan Games, Inc., a Tokyo-based game industry consultancy focused on the Japanese market. Please subscribe to updates on this site via RSS or Email.