According to data released by Tokyo-based game magazine publisher Enterbrain (published in business daily The Nikkei over the weekend), the Japanese market for video games grew 1.2% to US$4.6 billion in fiscal 2012 – which ended on March 31, 2013.
Software sales contracted 1.2% to US$2.8 billion in that time frame.
But hardware sales increased 5% to about US$1.8 billion in Japan, thanks to the introduction of the Wii U (well, OK), a new 3DS, and Sony's recent price cuts for their consoles.
What's interesting is that while a 1.2% plus sounds pretty modest, the overall market for video games in Japan grew for the first time in five years. Enterbrain's numbers for the first half of fiscal 2012 were already indicating such a trend.
And what's even more interesting is that even though different data providers use different methods, it looks like the sizes of the video and social gaming markets in Japan are now very similar.
The latest report of note came from Yano Research in January, estimating the social gaming market in Japan was worth US$4.3 billion in 2012 (more details here).
Even though that number is closer US$4.0 billion using today's exchange rate, that market grew faster between 2011 and 2012 than the one for video games, making the difference not that big anymore.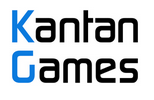 About Serkan Toto
I am the CEO & Founder of Kantan Games, Inc., a Tokyo-based game industry consultancy focused on the Japanese market. Please subscribe to updates on this site via RSS or Email.