DeNA has quietly shut down a total of five games on the Mobage platform in Japan recently, offering players who have purchased (but not yet used) virtual currency for the titles reimbursements.
The list news site Social Game Info released today includes a few big titles, especially the first two:
Ninja Royal (a social "Ninja sim" that was supposed to replicate the success of mega-hit Kaitou Royal and is also available in English)
Infinity Blade Cross (a Japan-only social take on iOS hit action game Infinity Blade)
Aqua Collection (a virtual aquarium)
Bokujou Hokkorina (a farming sim)
We Rule – Japanese version (the original got shut down just a few days ago in the US as well)
Failed first-party games are never good news, but these aren't the only big titles that got the axe on Mobage recently: a few weeks ago, a number of social games created by a group of so-called "super creators" DeNA was able to sign up in 2011 were shut down, too (more on that here).
GREE also does some spring cleaning, as DeNA's big competitor is planning to pull the plug on its social strategy game "Dragon Ark" on June 28. This probably means that the previously announced English version of the title will never see the light of day.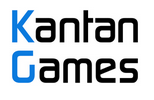 About Serkan Toto
I am the CEO & Founder of Kantan Games, Inc., a Tokyo-based game industry consultancy focused on the Japanese market. Please subscribe to updates on this site via RSS or Email.