This is certainly not good news not only for the company affected but for Japan's mobile game industry as a whole: the Osaka Securities Exchange (OSE) suspended trading of shares in Index Corp., a Tokyo-based maker of mobile games, this morning Japanese time.
Details are relatively scarce at this point, but the OSE is suspecting Index doctored its books, manipulating sales and profits. The company is being investigated for a possible violation of Japan's "Financial Instruments and Exchange Law".
Index is listed at the JASDAQ (4835) and was established as early as 1995. The company's market cap stood at just under US$70 million before the OSE took action today.
Index also runs a subsidiary in France, Index Multimedia SA, and owns Atlus, the brand behind the Shin Megami Tensei/Persona and other RPG and strategy game franchises.
The Japanese parent is offering games for the iOS, Android, Mobage, and GREE platforms.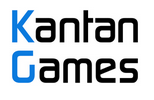 About Serkan Toto
I am the CEO & Founder of Kantan Games, Inc., a Tokyo-based game industry consultancy focused on the Japanese market. Please subscribe to updates on this site via RSS or Email.