Interesting news: "mid-sized" Tokyo-based mobile social game maker KLab (3656) has entered a partnership with Microsoft.
Under the agreement, Microsoft will start offering mobile games for iOS as well as Android by the end of this fiscal year (March 2014) – globally. The company told Reuters that it will start with a mobile port of strategy classic Age Of Empires.
KLab takes over the development part.
Business daily The Nikkei learned that Age Of Empires will be free to play, offered globally, and translated for the Japanese market (where the game has no real fan base and isn't appealing to a mass market by the way – probably a "political" decision).
The Nikkei also says the strategy title is just one of potentially many games to come out of the KLab-Microsoft deal in the future.
Not too surprisingly, shares in KLab were bid-only Tuesday morning. The day ended with a 18.25% plus, making KLab's market cap grow to US$300 million (shares in KLab already started going up drastically around the middle of this month).
The company is known for its "extreme" platform-agnostic approach, having rolled out games for platforms as diverse as Mobage, Yahoo-Mobage, Mixi, GREE, Nico Nico, Kindle, and the App Store / Google Play (direct distribution).
KLab has offices in Japan, the US, China, the Philippines, and Singapore.
Outside Japan, KLab is best known for its card battle game "Lord Of The Dragons".
Update:
In a reaction to an inquiry from Polygon, Microsoft clarifies that there are no plans to bring more games other than Age Of Empires to mobile devices at the moment.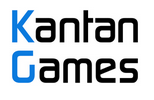 About Serkan Toto
I am the CEO & Founder of Kantan Games, Inc., a Tokyo-based game industry consultancy focused on the Japanese market. Please subscribe to updates on this site via RSS or Email.