From time to time, Japanese business daily The Nikkei reveals financials before listed companies do in their quarterly reports or other statements.
Today, the newspaper says it has learned that GREE (3632) will likely announce that sales and profit went down in the April-June period, both year-on-year and quarter-on-quarter.
Please note this hasn't been confirmed or denied by GREE itself yet, including the more detailed numbers below.
According to The Nikkei, GREE's sales dropped 10% to around 35 billion yen (US$ 348 million) between April and June on the year, decreasing for the third quarter in a row.
In the same time, operating profit has apparently dropped "more than 70%" to around 5 billion yen (US$ 49 million) on the year – if the report is accurate, that would be GREE's fourth quarter in a row with a sliding profit.
The April-June profit would also be 50% short of the previous quarter.
As a reaction, GREE is said to cut "20 social games" that are not performing and intensify its focus on smartphone game production.
According to The Nikkei, the main factors contributing to these numbers are GREE failing to produce hit titles among intensified competition from other gaming companies like Puzzle & Dragons maker GungHo, rising personnel costs, and its growing (but not yet profitable) international business.
I personally think these are all valid points but that GREE's challenges lie much, much deeper – at the core of the company's DNA, so to speak (for example, the Nikkei report doesn't mention the performance of GREE's platform business at all).
And I also think the company shares these challenges with its main competitor in Japan, Mobage operator DeNA (2432): in this "new world" of smartphones and apps, there is a reason why LINE Corp, which also doubles as a platform and content provider, publicly says it's not pursuing the same business model as GREE or DeNA.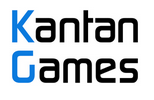 About Serkan Toto
I am the CEO & Founder of Kantan Games, Inc., a Tokyo-based game industry consultancy focused on the Japanese market. Please subscribe to updates on this site via RSS or Email.