EA Japan is currently developing Tetris Monsters, a puzzle/RPG hybrid that's scheduled to hit iOS this summer (the game hasn't been announced for other markets – or Android – yet).
Details are scarce at the moment, but Tetris Monsters will come with the official Tetris license, offer battle scenes in 3D, and introduce a new feature in the puzzle part called "stack".
This feature apparently allows users to build big blocks in the Tetris part, which can then be used to launch particularly strong attacks against enemies during a battle.
Tetris Monsters will be free-to-play, offer in-app purchases and distributed platform-free.
EA Japan's announcement doesn't come out of nowhere: the overwhelming success of GungHo's Puzzle & Dragons has triggered a wave of mobile games that combine puzzle and RPG mechanics.
Tetris Monsters will not even be the first such game with Tetris-like mechanics in the puzzle part: I have downloaded a pretty obscure title called "Block & Monster" from the Japanese App Store months ago, and there might be more. But it seems that app has been removed since then – perhaps because it didn't carry the official Tetris license (I can still play it on my iPhone, however).
Here is the first Tetris Monsters trailer:
Some Tetris Monsters screenshots: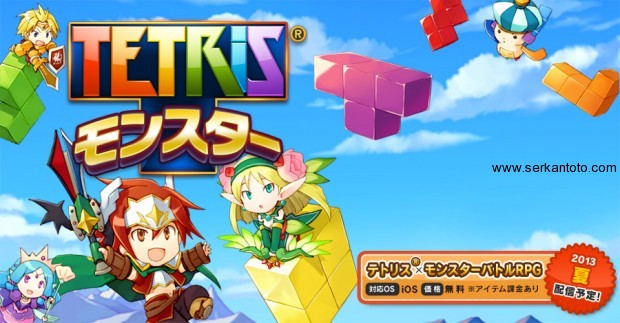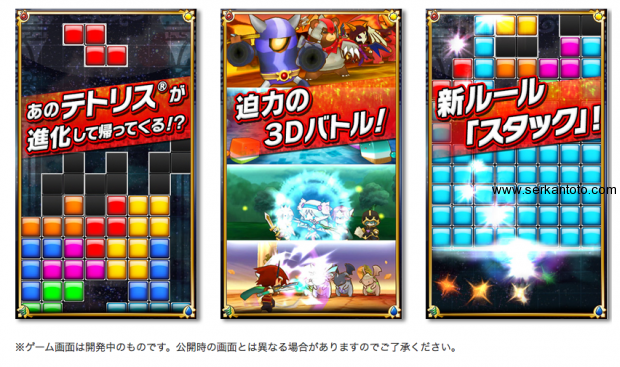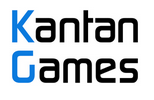 About Serkan Toto
I am the CEO & Founder of Kantan Games, Inc., a Tokyo-based game industry consultancy focused on the Japanese market. Please subscribe to updates on this site via RSS or Email.