Supercell, King, Game Insight, Social Quantum, Goodgame, Tencent, WeMade, Kabam, Pocket Gems: the list of foreign mobile game companies with an interest in Japan is getting longer and longer.
Among the ones that are already here, EA Japan has caused the biggest splash in recent months in the industry with the launch of Tetris Monsters in August.
The company today said the puzzle/RPG hybrid racked up an impressive 1.2 million registered users by September 9 – or 18 days after release. As a reminder, Tetris Monsters is only available in Japan and on iOS so far.
To celebrate the milestone, EA Japan is offering special gacha for 75% off between September 12 and 19.

The company sure wrestled their way to the top of the free download rankings on iOS with a lot of marketing yen, but that's standard procedure for most high-profile launches of mobile games in Japan nowadays. (As far as I could see, the only real extravaganza EA Japan afforded was to hire local girl band Puffy at the Tetris Monsters launch event in Tokyo last month.)
As a side note, the game has not been doing as well in the top grossing ranking so far – I myself like Tetris Monsters but think the biggest reason for that is that it's simply too difficult/complex to play for light users and takes long time to really get into.
EA has yet to announce an international version, but considering the success in Japan and the recognizable Tetris brand, that should come very soon.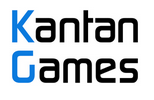 About Serkan Toto
I am the CEO & Founder of Kantan Games, Inc., a Tokyo-based game industry consultancy focused on the Japanese market. Please subscribe to updates on this site via RSS or Email.