Capcom (9697) released social RPG "Street Fighter x All Capcom" in Japan, an original RPG specifically designed for smartphones. The game features characters from over 20 titles the company released over the years.
Street Fighter x All Capcom is one of the many products the company pushed out this year to celebrate its 30th anniversary.
The RPG features around 500 different characters from Capcom games like Resident Evil, Monster Hunter, Mega Man, Devil May Cry, and even obscure titles like 2D robot fighter Cyberbots or classic arcade shooter 1942.
Users can create decks using characters cards and choose between a number of game modes, including Street Fight (side-scrolling quests for single players), Team Battle (fight against bosses with a deck of powerful Capcom characters or as part of a 20 player vs 20 player group battle), or PvP Battle.
In true card battler style, cards can be leveled up and fused to make them more powerful.
What's interesting is that users need to choose their favorite Capcom title first and then become part of a group of players that went for the same title. The goal is to make that title the No. 1 among the 20+ Capcom has provided for the RPG (to become "Capcom No. 1").
Street Fighter x All Capcom  is currently only available in Japan as a F2P native app on the App Store and Google Play.
Trailer: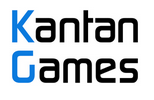 About Serkan Toto
I am the CEO & Founder of Kantan Games, Inc., a Tokyo-based game industry consultancy focused on the Japanese market. Please subscribe to updates on this site via RSS or Email.