BDNA, the joint venture that Mobage operator DeNA (2432) and Namco Bandai (7832) launched in 2011 and that was rebranded to BNDeNA in 2012, is ending on March 31 this year.
The news isn't coming as a big surprise, for a few reasons.
First, BNDeNA has released pretty solid games such as Gundam Kingdom and social 3D shooter Macross SP Cross Deculture – however, it never landed a mega hit (both titles will be closed down over the next few weeks).
In addition, Bandai Namco not only cooperated with DeNA in the past but also with GREE (3632), the Mobage operator's arch enemy (see here).
Also, unbeknownst to many people in the international game industry, Bandai Namco has always been a mobile game juggernaut (on the Japanese market) in its own right. The last time the company made a public announcement (in December 2012), it boasted a total of  total 30 million users across their social games offered in Japan.
Another reason might be that Bandai Namco and DeNA are simply on a different path with regards to growth. While Bandai Namco added 77% over the last 12 months and is at US$4.7 billion in market cap at the moment, DeNA lost 29% and is at US$3.2 billion: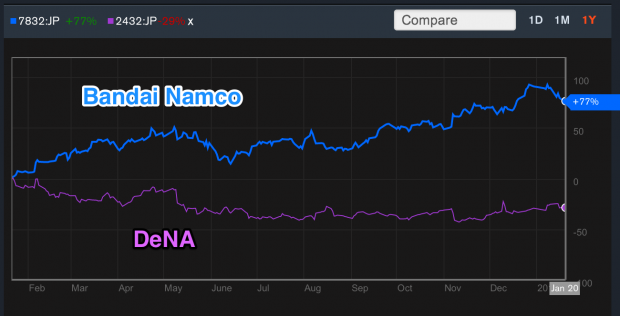 Via Inside Games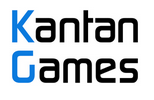 About Serkan Toto
I am the CEO & Founder of Kantan Games, Inc., a Tokyo-based game industry consultancy focused on the Japanese market. Please subscribe to updates on this site via RSS or Email.