A lot has been written and said about the status quo and future of Nintendo (7974) , after the company reported disastrous financial results about two weeks ago: introducing its own tablet, putting a successor to the Wii U on the fast track, buying a smartphone game maker, splitting into multiple business units, and (of course) putting content on smartphones.
That last part now appears to become reality, albeit in a pretty unique way.
Japanese newspaper The Nikkei just reported on its website (2am Tuesday JST) that Nintendo is finally going mobile within this year.
According to the country's biggest business publication, Nintendo will make such an announcement this Thursday, the day it holds a briefing for investors.
But Nintendo will not simply put Mario, Pokemon or other games on smartphones. According to the report, Nintendo plans to use Android and/or iOS devices (not confirmed at this point) to market its console games.
To be more concrete, The Nikkei writes that Nintendo wants to use smartphones to expand its potential user base by spreading information about new game releases, i.e. by using video to introduce future titles. (This will probably happen through some kind of official Nintendo app.)
In addition, Nintendo is said to be planning to put so-called "mini games" on smartphones, playable demos of console games – content that can only be purchased in full on Nintendo hardware. The reasoning here is to give smartphone-only players a taste of the experience without making the actual game available on non-Nintendo devices and convert these users into Nintendo customers.
According to The Nikkei, this content will be entirely free, and Nintendo is not planning to offer paid or freemium games on smartphones at the moment.
To make it clear again: this information is not coming from Nintendo itself. Expect further details during the company's briefing on Thursday.
Update:
Nintendo is now saying that the Nikkei article is not accurate – more on Thursday.
Update 2:
As a surprise to nobody, Nintendo today confirmed they are working on products and services for smartphones, without giving away details at this point.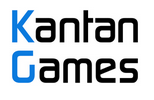 About Serkan Toto
I am the CEO & Founder of Kantan Games, Inc., a Tokyo-based game industry consultancy focused on the Japanese market. Please subscribe to updates on this site via RSS or Email.