According to a report just published in the Nikkei Keizai Shimbun Online, LINE Corp. is planning to combine user data with a cloud CRM solution from Salesforce.com to deliver targeted ads to the users of its messenger app.
The new ad service is exclusively aimed at companies that are operating official accounts on the platform. There are more than 100 of these companies in Japan alone, with each having an average of 3.6 million followers. LINE is charging 2.5 million yen (US$24,400) per month for official accounts, which are placed prominently inside the app.
At the moment, official account holders can only send the same messages, ads or digital coupons to all of their followers at the same time, regardless of the demographics. After connecting with Salesforce.com's CRM solution, companies will be able to segment their LINE fans based on factors like age, gender, and location.
Promotions can then be customized, for example by targeting only males in their twenties living in the Tokyo area with a coupon given out out at a specific point in time. According to Nikkei, companies can also use their own data bases to identify existing customers for increased targeting, i.e. to drive repeat purchases.
LINE hopes that the higher relevance of the ads, which require approval by the users because of privacy reasons, makes promotions less intrusive and increases conversions and sales.
The company generates the bulk of its revenue (roughly 60% in Q4 2013) with in-game purchases. However, LINE Corp. decided to stop operating a total of 20 games (roughly 30% of its entire portfolio) on its game platform last week.
Several titles, i.e. puzzle hit Pokopang, have dropped in the rankings in Japan's iPhone and Android charts in recent months, which may indicate a decline in sales for that business unit.
Through the tie-up with Salesforce.com, LINE is trying to replicate the success of Facebook's ad business, which also relies on the usage of social user data for more targeted promotions. In the Q4 earnings report for 2013, LINE Corp. revealed that official accounts and ads contributed to less than 20% of overall revenue.
LINE, which is said to mull an IPO within the year, currently counts 450 million users for its messenger app.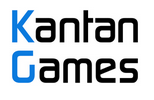 About Serkan Toto
I am the CEO & Founder of Kantan Games, Inc., a Tokyo-based game industry consultancy focused on the Japanese market. Please subscribe to updates on this site via RSS or Email.