Kadokawa Dwango released a new report on the status quo of the Japanese game industry today.
According to the so-called "Famitsu Game White Paper 2015" (by Japan's biggest video game magazine Famitsu), the domestic market for gaming grew 4% year-on-year to US$9.6 billion in 2014.
For context, Famitsu estimates the global market size at US$54.4 billion for the same year.
The US$9.6 billion for Japan is a record and includes video games (hardware and software) on the one side as well as "online games" on the other.
The way Famitsu sizes up the market is different from many data providers in the West: the company defines "online games" as content delivered through smartphones, tablets, feature phones and the PC.
Famitsu says that segment in Japan was sized at US$6.4 billion in 2014, up 13% year-on-year.
At the same time, the domestic market for video games (hardware and software combined) dropped 11% year-on-year to US$3.2 billion.
Here is a chart visualizing the growth of Japan's gaming market overall from 2005 through 2014: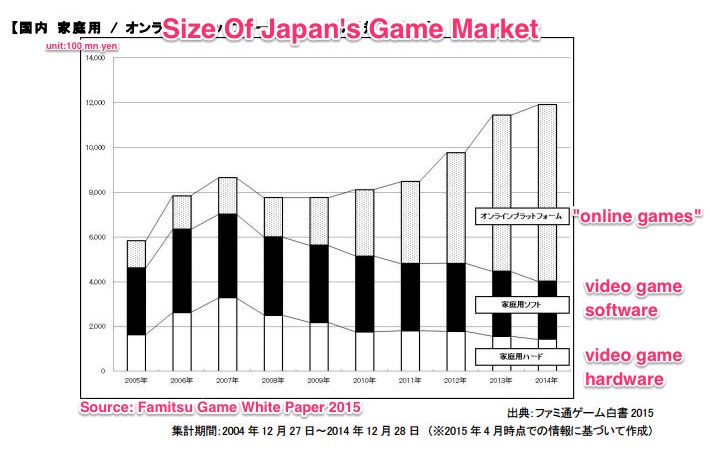 Japan's Mobile Game Market Grew 18%
What about mobile games in Japan?
For this particular market (apps distributed through smart devices and social games on feature phones) alone, Famitsu calculates with US$5.8 billion (up a whopping 18% year-on-year).
Here is how Japan's mobile game market developed from 2010 through 2015 according to Famitsu: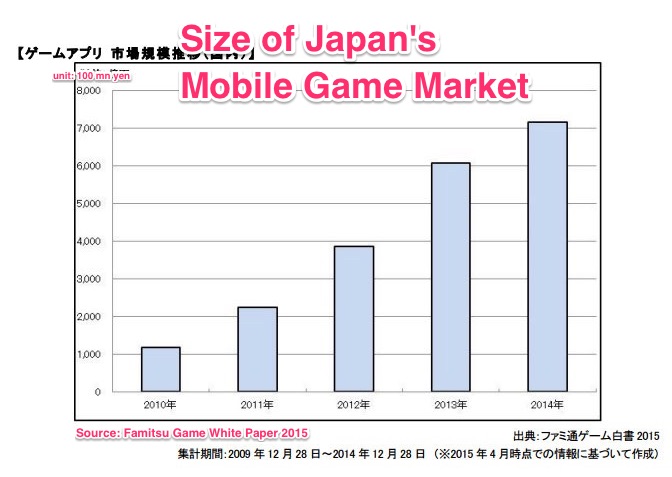 In other words, and as I described multiple times on this blog in the past years, mobile is – by far – the biggest segment in Japan's gaming industry.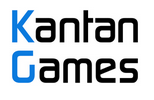 About Serkan Toto
I am the CEO & Founder of Kantan Games, Inc., a Tokyo-based game industry consultancy focused on the Japanese market. Please subscribe to updates on this site via RSS or Email.