Canceled games, ousted star designers, exposed (bad) work conditions: Konami (9766) has not really been producing good news since it announced restructuring efforts around spring this year.
And in about two weeks, starting from September 10, Konami Digital Entertainment will close a total of 31 mobile apps on iOS in Japan. The company also warns users that downloaded apps will not be updated to support iOS 9 or later versions.
Several titles (i.e. Metal Gear Solid Touch) are available in English as well, but it seems that Konami isn't planning on closing those versions at the moment.
The list contains a lot of dated and obscure apps: but for Konami fans, and there are a lot of them, the news might serve as yet another sign that the company is moving away from gaming (to pachinko, slots, etc.), AAA development and "traditional" business models.
On that last point, note that Konami is leaving all of its F2P apps in Japan, including older titles such as Dragon Collection, untouched (the list below contains paid apps only).
Currently, the company's biggest revenue drivers in mobile (in Japan) are Powerful Pro Baseball and card collection game World Soccer Collection S, both of which are free-to-play.
Here is the full list of the apps to be closed next month (translated by me, Konami didn't release any information in English on this):
・DanceDanceRevolution S (JP)
・DanceDanceRevolution S+(JP)
・Field Prowlers POLICE RUSH! (JP)
・FroggerPad(JP)
・METAL GEAR SOLID TOUCH (JP)
・SILENT HILL The Escape (JP)
・SILENT SCOPE (JP)
・Uhi Uhi Cannonball
・Elemental Monster TD
・Crayon Physics Deluxe
・Charlene's Beachside Solitaire
・Table Game Selection
・Knights Of The Phantom Castle
・Tomena Sanner -TOUCH
・Neosamegame
・Hyper Sports Winter
・Hyper Sports (Track-And-Field)
・Bomberman TOUCH -The Legend of Mystic Bomb-
・Bomberman Chains
・Bomberman Dojo
・LovePlus iM
・LovePlus iN
・LovePlus iR
・Hanafudakyou
・Kyoufu No Hyakumonogatari
・Grappling Action – Moon Dancer
・World RPS Janken
・Chikuwa Ninja
・Mahjong Police
・Haunted Pics
・Shooting Watch
(via Inside Games)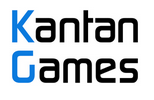 About Serkan Toto
I am the CEO & Founder of Kantan Games, Inc., a Tokyo-based game industry consultancy focused on the Japanese market. Please subscribe to updates on this site via RSS or Email.