An app news site that gets listed? Japan is probably the only market in the world where this is possible, and it's scheduled to happen on October 15.
The country's biggest such site AppBank was rumored to be an IPO candidate for quite a while now, and the eponymous startup behind it made the news public today.
Established in 2012, AppBank disclosed it generated US$20.1 million in sales last year, while operating profit reached a handsome US$4.5 million.
The company expects to hit US$63 million in market capitalization when it's public.
One big bullet point here is that AppBank just focuses on covering Apple-related items, for example new apps, game reviews, hardware news, strategy guides for games, etc. (They essentially ignore Android.)
In that sense, you could call AppBank Japan's answer to Touch Arcade.
Touch Arcade Struggles To Make Money, So How Does AppBank Generate Sales?
The news of the IPO might sound all the more astonishing to Western ears, as even English-language top app sites like Touch Arcade have problems making money.
AppBank generates sales by i.e.:
operating super-popular YouTube and Nico Nico channels (where the boss Max Murai is seen testing iOS games and became an icon among gaming geeks himself)
releasing apps (i.e. apps containing game guides that get updated over time)
sending reviewers to appear at real-world events (example)
publishing paid PR articles (see below)
running ads on its site
operating its own ad network on the PC, smartphones and apps
etc.
As an example, this is how Supercell's ad agency here in Japan used AppBank to introduce Clash Of Clans to Japanese users back in 2012 (screenshot by me):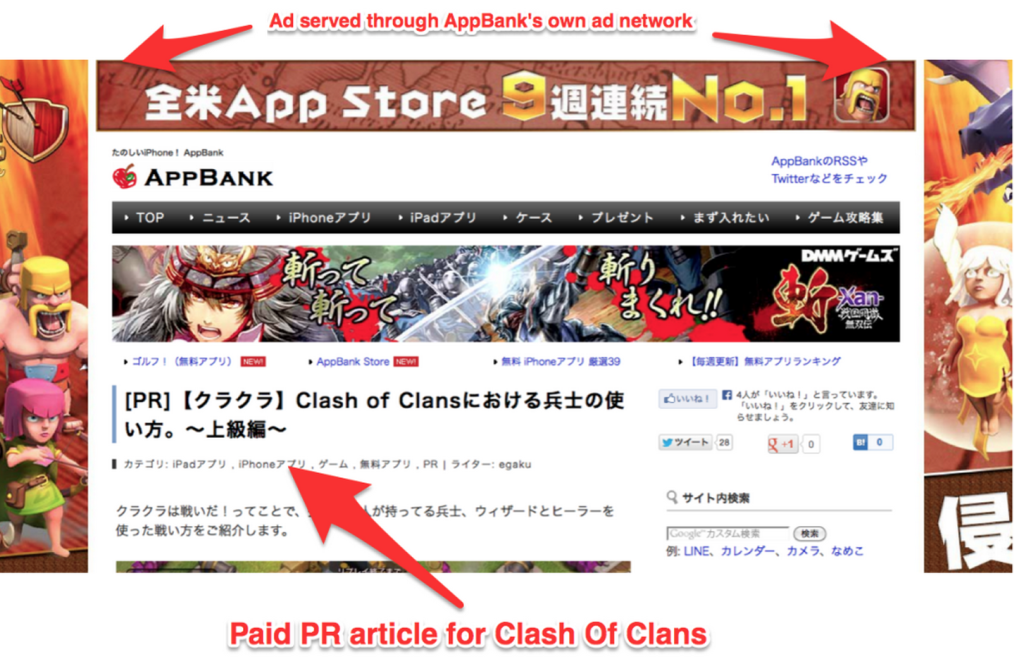 Over the years, AppBank became so big in terms of reach that I would say that no big new app today can really gain traction and stay in the news in Japan without being covered by the site.
To give an example, the company disclosed that in June 2015, a whopping 13 million unique users visited the site: that's 10% of Japan's population.
Apart from the media business, AppBank also operates stores in the real world (selling different kinds of phone-related items) and an online shopping service.
The company disclosed that sales from the stores are actually a little higher than that from the media business – but the site and other outlets contributed roughly 75% of the operating profit.
AppBank will be listed under ticker 6177 at the Mothers market at the Tokyo Stock Exchange.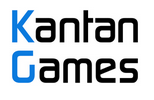 About Serkan Toto
I am the CEO & Founder of Kantan Games, Inc., a Tokyo-based game industry consultancy focused on the Japanese market. Please subscribe to updates on this site via RSS or Email.