Nintendo (7974) gave a loud answer today to many people in the investor community and elsewhere who were skeptical about the company's plans to enter the mobile market.
I will not go into details of the announcement of Pokemon GO, as a lot of English-language websites already covered the news (see Venturebeat's summary of the announcement and a few details on the game).
Here is just the official Pokemon GO trailer:
As an important clarification, I just asked DeNA (2432), and the Nintendo partner told me that Pokemon Go does not count as the first of "about five" mobile games the two companies will co-develop and publish over the next months.
So in this sense, this is Nintendo's first "own" mobile game where it plays a significant role.
Why Is Pokemon GO Important?
What I personally find interesting about this deal are three factors:
First, it shows that Nintendo is further opening up and trying to change. Given how slow the company has been moving in recent years, this is quite significant.
Recent activities in this context include:
several Nintendo characters appearing in the recent Adam Sandler movie Pixels (and there are further plans to connect Nintendo with Hollywood)
Universal planning to use Nintendo characters in their theme parks
Activision using Donkey Kong and Bowser in their Skylanders franchise (which is directly competing with Amiibo)
And now the deal with Google (or Niantic Labs, to be more exact), yet another company Nintendo has never worked with before.
Second, the move indicates that Nintendo is ready to take mobile seriously.
I never understood investors and others who were questioning Nintendo's plans to go on iOS and Android. The main reasoning was that Nintendo just wants to revitalize its console business and see mobile as an experiment, with no particular plans of playing a big role in this area.
But if that is the case, why would they partner with DeNA in a capital partnership then? Why would they let Hideki Konno, producer of Mario Kart, lead its internal mobile game unit?
Pokemon GO is a strong, "real" indicator and message, especially because it's the first Nintendo app on smart devices. They are not experimenting. It's not a mini game, a companion app or a demo – but a full, even ambitious mobile title.
Third, Nintendo's key strength, apart from the game development capabilities, is the wealth of IP the company is sitting on.
Pokemon is one of the three top IPs Nintendo has, next to Mario and Zelda.
It is quite interesting to see that Nintendo now uses Pokemon for its first own big game on mobile – especially in the light of how many investors and analysts speculated in the past that Nintendo will keep their top IP in particular on consoles – to avoid cannibalization effects, for example.
The move indicates they are not planning to, and it increases the likelihood of more top IPs to follow on mobile – and I am very sure this will be the case in the next months.
Nintendo is likely to give out more details on Pokemon GO in the future, including key factors like monetization. After this announcement, I personally can only uphold my bullish view on the company's (and DeNA's) future in mobile: this is just the first step.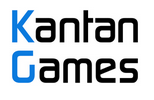 About Serkan Toto
I am the CEO & Founder of Kantan Games, Inc., a Tokyo-based game industry consultancy focused on the Japanese market. Please subscribe to updates on this site via RSS or Email.