While Japan does barely produce any new smartphone game developers nowadays, the number of those going public continues to rise.
The latest such company to get listed at the Tokyo Stock Exchange (at the Mothers market for high-growth and emerging stocks, to be more exact) is Mynet, a developer headquartered in Tokyo.
While Mynet does have an office in Singapore, its games (mostly mobile RPGs) are not distributed or really known outside Japan. The company was founded in 2006 and counts 240 employees.
Mynet disclosed that sales in 2015 (through September 30) amounted to US$15.3 million. The company is targeting a market cap of US$43.6 million with the IPO.
The top shareholder with 32.99% ownership is CEO Jin Uehara, followed by GREE (3632) with 17.83%.
Under the current plan, Mynet plans to get listed on December 21 under ticker 3928, with Daiwa Securities as the underwriter.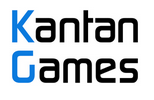 About Serkan Toto
I am the CEO & Founder of Kantan Games, Inc., a Tokyo-based game industry consultancy focused on the Japanese market. Please subscribe to updates on this site via RSS or Email.