As everybody reading this text will know by now, Nintendo (7974) announced Super Mario Run for iOS earlier this week.
Co-developed with partner DeNA (2432), the app is supposed to go live this December.
Estimate Of Future Number Of Total Super Mario Run Downloads
As Nintendo's first actual game for smart devices, I expect Super Mario Run to do extremely well in terms of downloads: 1.5 billion+ downloads (over the lifecycle of the game, worldwide, on both iOS and Android and for tablets and phones).
I upped the estimate I gave to the Wall Street Journal after giving it more thought.
This is of course for the initial download, which will be free (users will get asked for real money to unlock content after an initial free playing phase).
An "if": the free version of the app should offer a reasonable amount of content to players before hitting them with a paywall, especially multiplayer or leaderboards. Otherwise, there is no way (i.e. because of reduced virality and word of mouth).
The pricing has caused a lot of confusion: Nintendo Japan is historically terrible in communications, and Mario creator Shigeru Miyamoto did a bad job explaining this part of the game when he demonstrated it for the first time.
Potential Reasons For Super Mario Run To Become A Mega Hit
Before readers (especially those from the finance industry) think I am nuts, here are a few "soft" reasons why:
again: Super Mario Run is a free-to-download and not a premium app in the traditional sense
it will star Mario, the world's most iconic video game IP (the simplest but perhaps clearest of the soft arguments)
a bad experience would be incredibly disappointing: it can be expected that Nintendo and DeNA will do everything to deliver quality content, especially as a follow-up to Pokemon Go
over the last years, anticipation for Nintendo content on smart devices has been higher than for any other video games: it will also be the first Mario experience for millions of people (i.e. in China, when Super Mario Run gets actually launched there)
the title already received massive marketing support from Apple (Miyamoto on stage at the iPhone 7 unveiling, there will be "Mario stickers" when Apple switches on the feature in iMessage, etc.)
it's the first app on iOS using Apple's pre-registration service: this means that everybody pushing the "notify" button on the game's already existing App Store page will get a push notification on their device when the game is live (this alone will generate massive traffic on day one) – a great, effective, free and direct user acquisition tool
there can be no question that Apple will massively promote Super Mario Run further when it goes live – also all for free
even though Android was ignored at launch, Google most likely will do similar/free promotions when Super Mario Run gets available on their devices in 2017
etc. etc.
These factors are more on the "soft", qualitative side. And more could be listed up.
Super Mario Run: Comparisons With Other Games
On the quantitative side, there are several historic data points from the mobile gaming industry that can be used to estimate Super Mario Run's potential.
Here are some examples that can be included in the "endless runner" genre*, all of which are free to download and boast massive downloads:
Sonic Dash: 200 million downloads so far, launched in 2013
(I am a Sonic and Sega fan, but Mario is the much bigger franchise. My reasoning here is that if this app can generate 200 million downloads, Mario will get to at least 1 billion easy.)
Despicable Me: Minion Rush: 500 million downloads in 2015, launched in 2013
Temple Run 1 and 2: 1 billion downloads in 2014, launched in 2011/2013
Subway Surfers: 1 billion downloads in 2015 , launched in 2012
Needless to say, these numbers have all gone even further up by today.
One caveat is that the games above are full mobile games, meaning they are truly free-to-play and don't have a hard paywall (like Super Mario Run will likely have).
*It sounds like Super Mario Run will offer actual stages and more playability, next to requiring more skills than typical endless runner games.
Other games with 1 billion+ downloads include Fruit Ninja, Candy Crush Saga (estimated), or Angry Birds.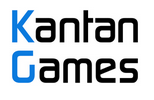 About Serkan Toto
I am the CEO & Founder of Kantan Games, Inc., a Tokyo-based game industry consultancy focused on the Japanese market. Please subscribe to updates on this site via RSS or Email.