As a private company, there is no need for The Pokemon Company to disclose financials every quarter – or to ever discuss any of their numbers publicly.
In Japan, however, a lot of private companies that are structured in a certain way communicate some financials (not all) in the "Kanpo", the official government gazette, at regular intervals.
The Pokemon Company did so on May 30.
The gazette shows (via Kanpo Blog in Japanese) that the release of Pokemon Go last summer and of Pokemon Sun/Moon last holiday generated some handsome income for the company.
According to the disclosure, net profit reached a staggering US$143.3 million in the fiscal year that ended on February 28, 2017 (there are no sales figures given).
That year was the Pokemon Company's 19th fiscal in its history.
In comparison to the previous fiscal, net profit jumped by a factor of 26.
Here is The Pokemon Company's net profit for the last five years (all past fiscals ended on the last day of February):
15th fiscal (for the year that ended on February 28, 2013): US$16.6 million
16th fiscal: US$10.6 million
17th fiscal: US$18.4 million
18th fiscal: US$5.6 million
19th fiscal: US$143.3 million
The rise in profits also helped Nintendo (7974) to significantly boost their numbers last fiscal.
(Nintendo owns 32% of voting rights in The Pokemon Company. According to investment bank CLSA, Nintendo owns another 10% of Creatures Inc., a developer affiliated with The Pokemon Company.)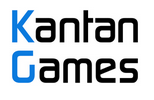 About Serkan Toto
I am the CEO & Founder of Kantan Games, Inc., a Tokyo-based game industry consultancy focused on the Japanese market. Please subscribe to updates on this site via RSS or Email.