Japan's biggest video game magazine Famitsu just released an update on the size and growth of Japan's console market.
According to Famitsu, the domestic market for video game hardware and software combined in the first half of 2017 reached US$1.35 billion (using today's currency rates).
Here are the details for the time frame (December 26, 2016 to June 25, 2017):
Hardware sales: 76.51 billion yen (+44% year-on-year)
Software sales: 76.69 billion yen (-4.6%)
Total: 153.2 billion yen (+14.8%)
According to Famitsu, this is the first increase in three years in Japan's console market (when considering the first six months in a year).
In Japan, consoles have been hopelessly outpaced by smartphone games. For 2016 overall, Famitsu reported a drop in domestic video game hardware and software sales.
Nintendo Switch Sells Well In Japan
It doesn't come as a big surprise that Famitsu is crediting the Switch for the improvement in the first six months of this year.
The new console from Nintendo (7974) was launched worldwide on March 3, but the three months it contributed to the industry were apparently enough to turn a very likely minus into a plus.
The Switch passed one million units sold in Japan just several days ago and has seen healthy software attach rates, too.
Hardware Ranking For 6 First Months Of 2017
For the first six months of this year, the top selling console was the Switch (again, even though it launched only in March):
Nintendo Switch: 1,016,473 million units sold
Sony PS4: 877,630 (now at 4,799,246 total)
Nintendo DS: 872,620 (22,784,033)
Sony PS Vita: 260,296 (5,507,715)
Microsoft XBox One: 5,093 (78,041)
Software Ranking For 6 First Months Of 2017
Monster Hunter XX for 3DS (1,640,005 units sold)
Pokemon Sun and Moon for 3DS (527,862)
 Mario Kart 8 Deluxe for Switch (501, 614)
Zelda Breath Of The Wild for Switch (464,480)
Super Mario Maker for 3DS (397,656)
Biohazard 7 for PS4 (324,066)
NieR: Automata for PS4 (311,906)
Momotaro Dentetsu 2017 Tachiagare Nippon!! for 3DS (263,790)
Yokai Watch Sukiyaki for 3DS (215,297)
1-2 Switch for Switch (200,807)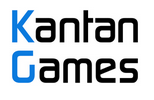 About Serkan Toto
I am the CEO & Founder of Kantan Games, Inc., a Tokyo-based game industry consultancy focused on the Japanese market. Please subscribe to updates on this site via RSS or Email.