Game media outlet GamesIndustry.biz recently asked me to share my personal prediction for the gaming business in 2018.
Here is an repost from my contribution to their article:
I) 2018 will be another successful year for Nintendo
I think while 2017 has been called a turnaround year for Nintendo, 2018 will work even better for them.
The Switch will be 2018's best-selling console, through increased support by triple-A developers and indies, a virtual console-like offering, the online service, and remakes of older titles (Mario Maker, for instance).
I would also not be surprised to see Nintendo bringing back a lot of the Wii classics to the Switch (which I think would make a lot of sense).
On mobile, 2017 has been slower than I predicted last year for Nintendo, but I think this might change in 2018. The company hasn't even scratched the surface of what's possible for it on smartphones.
I also predict a market entry for Nintendo in China in 2018, at the very least on mobile and through a partnership with Tencent (who else).
II) Microsoft will continue to struggle
Same as last year: I like the Xbox One, but I think Microsoft will continue to have a very difficult time against Sony. The PS4 simply has too many exclusive games slated for 2018, and there is no way big M can cover a lot of lost ground with the Xbox One X.
Apart from that, the first information or leaks could arrive next year regarding Sony and Microsoft's next-generation consoles.
III) VR and AR
I was very pessimistic about VR for the mass market in 2017, and I believe VR will not break through in 2018 either. Sony will surely come up with a new PSVR headset, there will be price cuts and maybe some new hardware for the Xbox One – but VR needs more time.
About AR (in gaming), I am similarly pessimistic. I understand the tech is getting better, but AR in general has been here for years now: where is the great content? Will it be Niantic's Harry Potter game?
IV) Sequels, sequels, sequels
This may sound like a cheap one, as many sequels have already been announced to roll out in 2018, but my point is that we will see even more announced in the future. Development and marketing costs on console are going through the roof, and I don't see many triple-A studios willing to experiment in 2018.
So I would not only expect more sequels but also more remakes, remasters and games-as-a-service offerings in 2018.
V) Further consolidation on mobile
2017 was a year of consolidation in mobile gaming, and I have no doubt the trend will continue in 2018. We will certainly see more studios dying or joining forces, the general quality of mobile games going up and perhaps the one or other surprise arriving on smartphones. (i.e. from Nintendo).
It would be about time: after all, mobile mega hits like Candy Crush, Clash Of Clans or Japan's Puzzle & Dragons will all celebrate their sixth anniversary in 2018.
Also, it's safe to expect more M&A activity in the mobile game space in 2018, especially driven by Korean and Chinese companies wanting to expand to the West and Japan.
Predictions for 2017
For reference, here are the predictions I made for 2017:
I) 2017 will be a critical year for Nintendo
I think that 2017 will be the most critical year for Nintendo in a long, long time.
The Switch is a revolution for the company: it's the first time Nintendo disintegrates the home and portable console audience. Nintendo needs to hit all bases with this device, or they will be in limbo for the next few years on the console front.
I think 2017 will also be the first year that we'll see a big hit on mobile by Nintendo. If executed right (full experience, free-to-play, high quality, strong virality), Animal Crossing could already be that title.
My bet is that despite the Switch launch, Nintendo will make more announcements in terms of mobile games and further usage of the IP (especially movies) in 2017.
II) Not much will change for Sony vs. Microsoft
I wouldn't expect too many changes in the console hardware space next year. Sony is too far ahead, has the better momentum and generally looks solid with the PS4.
Microsoft will need to make sure Scorpio comes out as soon as possible. The first details point to the device being a real beast, but I think that Sony will be ready when it launches.
III) VR will continue to drag on
I am a VR fan and believer. However, I think that 2016 was an experimental year for the tech, not an inaugural one. I think that in 2017, VR will still have a hard time establishing itself in the mainstream. My prediction is still no killer game for VR next year.
IV) Mobile will see more consolidation
I think that in 2017 there will be more M&A and more studios disappearing in the mobile game space. There is extreme over-saturation in both the supply and demand side in this market. As mentioned, 2017 could also be the first year Nintendo shows it will be a mobile powerhouse (they will be eventually).
V) HTML5 games will be more popular
Facebook started Instant Games in beta in 2016, and I think the company will try to emancipate itself from Apple and Google by increasing its support of HTML5 games. This particular industry is further ahead in other, massive gaming markets such as China and Japan, and I believe 2017 could be the year HTML5 gaming breaks into the mainstream in the West, too.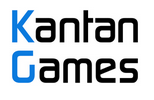 About Serkan Toto
I am the CEO & Founder of Kantan Games, Inc., a Tokyo-based game industry consultancy focused on the Japanese market. Please subscribe to updates on this site via RSS or Email.