GREE (3632) yesterday announced the launch of a new studio called "Wright Flyer Studios", a separate company that was incorporated in Tokyo in February . (Wright Flyer is the name of the world's first powered aircraft.)
The studio is headed by GREE executive Eiji Araki, a member of the core team during GREE's move to the US a few years ago. Araki is also known as the mastermind behind pet-breeding game Clinoppe (one of his company's earliest hits), among other things.
Even though Wright Flyer is registered in the same building in Tokyo as GREE, the move is unusual, as most of the game development in Japan so far took place inside GREE proper (with very few exceptions like the Pokelabo-made titles).
As a side note, Mobage operator DeNA (2432) works in the same way, while CyberAgent (4751) is known for its tendency to disintegrate game development and let studios compete with each other as separated entities.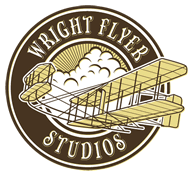 Like DeNA, GREE, which has spent the last months restructuring the company, is in desperate need of a hit on smartphones – and this is exactly what Wright Flyer seems to be after.
The studio has already announced two new games, both of which will be released in the form of native smartphone apps.
The first game is called "Shoumetsu Toshi" (roughly: "City Of Annihilation") and is being described as a mix between side-scrolling action, drama, and RPG that takes place in present-day Japan.
Wright Flyer already accepts pre-registrations on the game's website.
Here is the teaser trailer (showing gameplay):
The second game is called "Ten To Daichi Megami No Mahou" (roughly: "Magic Of The Goddess Of Heaven And Earth"), a multi-player, real-time strategy simulation.
Wright Flyer says that up to 4 users can cooperate inside the game at the same time. For this title, too, the studio is already accepting pre-registrations.
Here is the teaser trailer (which thankfully also contains gameplay scenes):
Via Social Game Info