Colopl (3668), which I last year called the biggest Japanese mobile game maker you never heard of, has released its next big game on iOS today.
The company, which is currently boasting a US$4 billion market cap, has very high hopes in the title. Colopl has also produced mega hit Quiz RPG.
On Android, the new game, a 3D action RPG called Shiro Neko Project (White Cat Project), was published on July 14 already. It has been off to a great start and is currently ranked at 3 in free downloads on Google Play and a very strong 12 in the grossing chart.
Colopl is marketing Shiro Neko as an easy to control "one-finger RPG" – which is really strange especially in a market like Japan, where a key design specification for a lot of mobile games is to make it possible for users to play them with one finger (Puzzle & Dragons, Colopl's own Quiz RPG, Monster Strike, etc. etc.).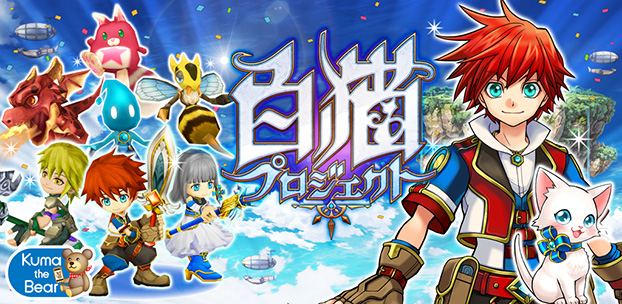 To make it short:
Shironeko is certainly a good game with high production value, but I am a little surprised about the early success of the Android version.
It's very heavy on battles, which are not round- and menu-based but fought in real-time. In other words, despite the "one-finger" marketing slogan, Shiro Neko should actually be tougher and more "hectic" to play for many light users – especially in later stages.
Speaking of battles, up to 4 users can fight together simultaneously. "One finger" in this case means that characters can be moved from A to B by dragging one's finger over the screen, while enemies can be fought by tapping on the screen. Skill-based attacks can be pulled off with only one finger as well:
The quests in Shiro Neko are interrupted from time to time by scripted story sequences for which Colopl used a number of famous Japanese voice actors.
What I personally found enjoyable is that the game also lets players create and let characters interact with each other in their own towns.
This city-building part is supposed to drive the story forward in different ways and also makes it possible for players to evolve their characters, i.e. by improving weapons for the more challenging battles and boss fights.
Here is the official Shiro Neko Project trailer: