After taking a "historic" beating yesterday because of a possible regulation regarding the "konpu gacha" game mechanic, things are looking relatively stable today for GREE and Mobage operator DeNA.
At the Tokyo Stock Exchange, shares of both companies plunged early in the morning Japanese time before going up to over yesterday's level again.
Here's the chart for DeNA: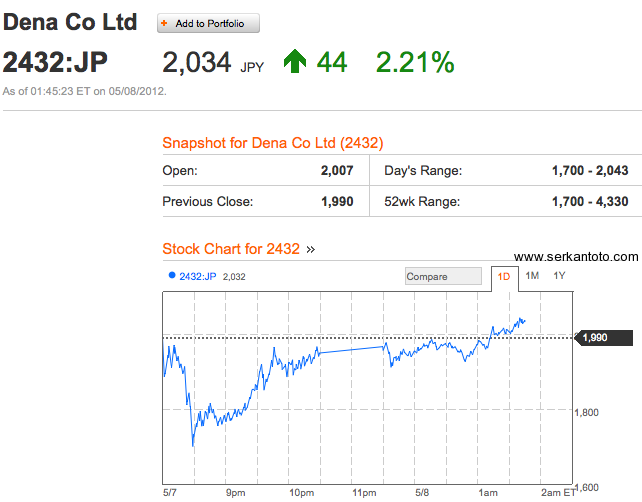 GREE: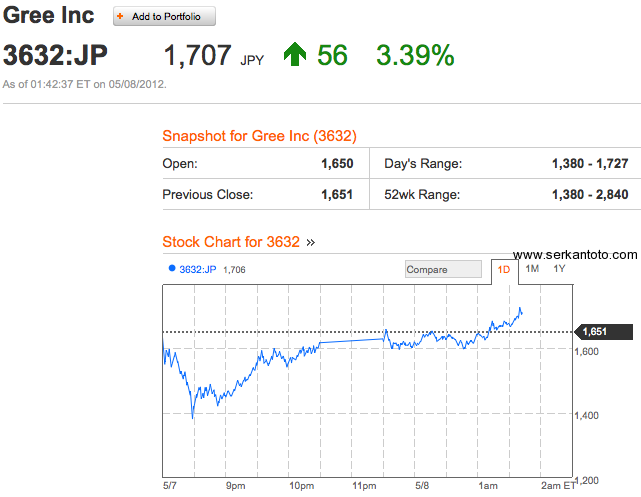 What's interesting is that GREE is holding its earnings conference later today.
----------------------
Connect with me ->
Profile & Services
I
Email
I
Twitter
I
LinkedIn
I
RSS
I
Email Subscription
----------------------