A lot can be said about the differences between Mixi and Facebook Japan (and who will win), but what does Mixi itself say? Today, during a social media event in Tokyo, Mixi gave some insight on how they see things.
According to Mixi executive Tsuji Masataka, the key difference between his company and Facebook is that Mixi's social graph is deeper. Masataka said that the average Mixi user has 40 friends in their network with "strong ties", as opposed to Facebook, whose average user's friend list has 150 to 200 people ("weak ties").
Masataka went on saying that the social graph on Facebook is more of a "public graph", while Mixi stresses that it provides a more "private graph". He called Twitter an "interest graph".
I don't agree that Facebook provides a "public graph", but Masataka is right in saying the relationships people have on Mixi are more private.
Just one example among many: Mixi doesn't allow Google or other search engines to index its sites, as opposed to Facebook, adding to Mixi's "closed" nature.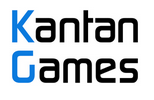 About Serkan Toto
I am the CEO & Founder of Kantan Games, Inc., a Tokyo-based game industry consultancy focused on the Japanese market. Please subscribe to updates on this site via RSS or Email.