GREE organized the so-called GREE Platform Forum earlier this week in Tokyo, an event that gave CEO Yoshikazu Tanaka the chance to motivate existing and potential third-party developers and analyze the current state of affairs and future of his company.
During the event, he (and a GREE marketing manager) said that:
smartphones will be the most important platform for GREE's social games in the future
GREE will run TV commercials advertising GREE on smartphones
KDDI and GREE entered a partnership to bring social games to Android phones
the adoption of smartphones is happening much faster than that of feature phones did
the main challenge in 2011 will be GREE's internationalization
other Japanese companies should look into going abroad as well, as the country's population and economy are shrinking
GREE's ultimate goal is to hit 100 million users
GREE also gave away the so-called GREE Platform Awards to a total of 24 third-party developers during the event (see my coverage here).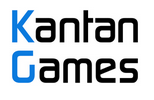 About Serkan Toto
I am the CEO & Founder of Kantan Games, Inc., a Tokyo-based game industry consultancy focused on the Japanese market. Please subscribe to updates on this site via RSS or Email.