That was quick: GREE, which just acquired California-based mobile gaming platform OpenFeint for $104 million, uses its new property to expand to China. The partner GREE chose is Shanghai-based and NASDAQ-listed gaming company The9.
In a nutshell, The9 will be offering a localized version of OpenFeint in China (dubbed "The9 Game Zone" for the local market).
Here's the press release:
Burlingame, Calif & Shanghai, China – April 26, 2011 OpenFeint, Inc. and The9 Limited (NASDAQ: NCTY) ("The9"), an online game operator and developer in China, today announced that "The9 Game Zone" powered by the largest mobile social gaming network OpenFeint is now officially available in China. "The9 Game Zone" is a mobile social gaming platform for Chinese gamers (http://m.the9.com). As a localized version of OpenFeint, The9 Game Zone is a new distribution channel for mobile game developers looking to expand to China.

The9 Limited is one of the earliest providers of social networking services and online games in China. Familiar with the distribution, payment, and intellectual property issues specific to the Chinese game market, The9 is well equipped to help game developers launch games in China.

"We're thrilled to partner with The9 in China. With the launch of The9 Game Zone in China, OpenFeint is opening a great global distribution channel for game developers," said Jason Citron, CEO of OpenFeint, Inc.

The9 Game Zone provides developers with development tools. By using its SDK, mobile game developers can transform traditional stand-alone mobile games into interactive, social online games. With future product updates, developers will also be able to cross-promote their games, monetize users with the sale of virtual goods and virtual currency, display advertisements, and more revenue-making activities.

OpenFeint, Inc. announced last week that it was acquired by GREE, Inc., Japan's leading mobile social gaming platform. Combined, these networks reach over 100 million registered users and 5,400 games on mobile platforms like Apple's iOS and Google's Android.

"With the launch of The9 Game Zone powered by OpenFeint, this leading mobile social game platform is now officially introduced to Chinese users and developers," said Mr. Jun Zhu, The9's Chairman and Chief Executive Officer, "I hope that more developers will have co-operation with the platform and mobile game users can experience the fun in making friends through playing games and competition at The9 Game Zone."

OpenFeint, Inc. and The9 are committed to bringing high quality content to China and Android. Last month, the two companies announced a strategic partnership with the US $100 million Fund9 to help fund games that move from iOS to Android.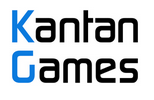 About Serkan Toto
I am the CEO & Founder of Kantan Games, Inc., a Tokyo-based game industry consultancy focused on the Japanese market. Please subscribe to updates on this site via RSS or Email.