GREE is on a roll today: following the relatively big news that the company invested $25 million in a fund to support early-stage Android developers, this news is even bigger. GREE today acquired iOS and Android social platform OpenFeint for $104 million.
Here is GREE's press release in English, here is the TechCrunch article covering the acquisition.
OpenFeint also updated its English website with the news. The main product of Aurora Feint, the company behind OpenFeint, is the OpenFeint API that allows social game developers to integrate social and marketing layers into their games easily. Users can set up one OpenFeint profile and use that across different games from different makers.
4 things are interesting here:
In the press release, GREE says it now has 25.06 million users (as of March 31, 2011). Add to that the 75 million users registered on OpenFeint and you have the 100 million users GREE CEO Yoshikazu Tanaka always aimed for.
No one else but GREE's arch rival DeNA has invested $3.66 million in Aurora Feint two years back. (DeNA now owns ngmoco of course, which is actually a competitor).
On its "About" page, GREE/OpenFeint claims they "add 2.8 users every second".
The fourth, and by far the most important point, is that GREE is now on the map for the first time in the US (and elsewhere): this, of course, would have been impossible without an acquisition.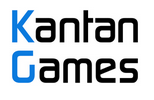 About Serkan Toto
I am the CEO & Founder of Kantan Games, Inc., a Tokyo-based game industry consultancy focused on the Japanese market. Please subscribe to updates on this site via RSS or Email.