Facebook Japan, now with a 3.2 million user base, has closed a nice distribution deal today. KDDI au, Japan's No. 2 mobile carrier, has announced it will feature Facebook prominently on (almost) all future smartphones from the company (I actually expected this announcement to be made by SoftBank, but OK).
Starting in June, users of those handsets will have it easier to access Facebook via Jibe, a pre-installed social address app. Certain models will even have a dedicated Facebook widget pre-installed, meaning users just need to push a button to connect to Facebook Japan.
But that's not all: KDDI will also leverage Facebook's social graph,  linking it to its web portal, music and shopping services. KDDI also plans to connect other offerings, for example broadband and CATV, to Facebook in the future.
KDDI au currently boasts 33 million subscribers. The company is also Foursquare's partner in Japan.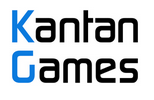 About Serkan Toto
I am the CEO & Founder of Kantan Games, Inc., a Tokyo-based game industry consultancy focused on the Japanese market. Please subscribe to updates on this site via RSS or Email.