Business social network LinkedIn is a juggernaut on a quite a few levels, but as many sites of its kind, it never gained traction in Japan. The American company started working on a Japanese localization (in February this year) before announcing a full-fledged entry into the local market back in May (together with Digital Garage).
In fact, LinkedIn planned to enter Japan as early as 2007 (and founder Reid Hoffman still sits on the advisory board of Digital Garage).
Japan has always been a difficult market to enter for LinkedIn, which currently boasts 100 million registered members worldwide. But how many of them are located in Japan?
The company itself doesn't break down country-specific numbers, but as in the case of Facebook, there is a work-around to find at least an approximate number: the official LinkedIn self-service ad tool.
I used the tool to find out how many Japan-based members the site has today, and this is what it showed me: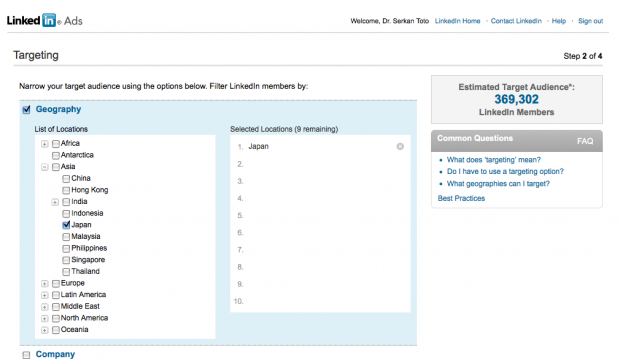 As you can see, it seems that the number stands at just below 370,000 (LinkedIn says that "The Estimated Target Audience is an approximation of total member registrations and should not be considered exact."). To put things into perspective: that's 10% of Facebook's current user base in Japan.
Google Trends for Websites shows that with regards to traffic on PCs, LinkedIn, at this point, is a niche site in Japan: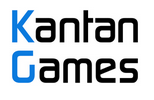 About Serkan Toto
I am the CEO & Founder of Kantan Games, Inc., a Tokyo-based game industry consultancy focused on the Japanese market. Please subscribe to updates on this site via RSS or Email.