I tried talking quite a few social gaming companies from the US and other places out of entering the Japanese market in recent months, simply because they didn't have unique, defendable IP or other strong selling points for their games. Now even the biggest social gaming company of them all, Zynga, has taken a hard hit over here.
Zynga Japan yesterday announced it will shut down its first and second app launched on Mixi (Japan's biggest social network) a few months ago, namely Farmville and Treasure Isle. The reason is simple and not surprising at all – if you're familiar with the local market: almost nobody was playing the games.
To be more concrete, Farmvillage, the Japanese version of Farmville currently has 114,000 users, while Treasure Island (Treasure Isle elsewhere) has just 21,000 players. By way of comparison: Mixi's most popular farming simulation, Rekoo's Sunshine Ranch, has 5.6 million users. A Mixi game must have around 700,000 to enter the top 20.
Zynga Japan will stop offering these two games as early as August 2.
So I can only advise every social gaming company from outside Japan to carefully examine if you have games that Japanese players actually want to play, that aren't already available in one form or the other and that can't be copied too easily. Another key point is user acquisition: Zynga is sitting on tons of cash, has a lot of expertise on how social games work, bought a local company (now their subsidiary), brought over games that were successful in the US, got a lot of PR in Japan: but it wasn't enough in these two cases.
The current hit title Zynga Japan has in its portfolio is city building simulation Machitsuku, which was created by Unoh (the company Zynga bought over here) and now has over 3 million users. The company changed their CEO in May this year.
Expect other gaming companies from abroad, perhaps Gameloft (whose farming simulation Ecofarm has no players either), to follow suit soon.
Via Game Watch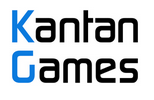 About Serkan Toto
I am the CEO & Founder of Kantan Games, Inc., a Tokyo-based game industry consultancy focused on the Japanese market. Please subscribe to updates on this site via RSS or Email.