That was quick: Openfeint, which was acquired by GREE in April this year, already has a new CEO. Jason Citron, the founder of the company, is out, and will be replaced by GREE CFO and CEO Of GREE International, Naoki Aoyagi.
This is certainly not good news for GREE, especially with regard to their plan to expand to the US and other places through the Openfeint network. The initial plan for Citron was to stay on board and handle the integration of the businesses together with Aoyagi- and now he got replaced after not even five months with the company.
In the (very curt) press release, Openfeint/GREE says it plans "to announce integration plans between the respective U.S. operations of both companies over the next few weeks."
GREE has yet to publish made-in-Japan games on Openfeint.
Via Venturebeat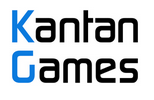 About Serkan Toto
I am the CEO & Founder of Kantan Games, Inc., a Tokyo-based game industry consultancy focused on the Japanese market. Please subscribe to updates on this site via RSS or Email.