It seems there is still VC money available to flow into the social games market in Japan (Asia): Singapore-based social gaming startup Nubee, a subsidiary of Tokyo-based Vega, raised 1 billion yen (US$13 million) from JAFCO, TechCrunch Japan reported earlier today.
JAFCO is one of Japan's biggest venture capital companies and has already invested US$6.5 million in Tokyo-based Ubiquitous Entertainment, which the company will use for social game development. Nubee's parent company Vega is selling furniture (no joke) online.
Nubee was established in November 2010 and has released a total of nine titles on Android and iOS so far. The most successful game is Japan Life, a simulation that has been downloaded 2 million titles to date.
According to TechCrunch Japan, the fresh money will be used to create social games for smartphones in Japan and other markets. What's interesting is that Nubee aims at hiring 1,000 people in 2 1/2 years (good luck finding them, the market for talent is dried up everywhere in Asia). A Tokyo office is also planned.
And apparently, Nubee also plans to establish its own "platform". On its Facebook page, the company says:
Our core business is to design a mobile social platform with games to connect people around the world to have fun together. nubee is a mobile social networking platform that provides social connectivity to bring people from all over the world together.

We are currently building the Social Gaming Network for mobile smartphones which will enable multiplayer, micro-transaction and innovative reward systems.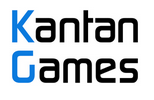 About Serkan Toto
I am the CEO & Founder of Kantan Games, Inc., a Tokyo-based game industry consultancy focused on the Japanese market. Please subscribe to updates on this site via RSS or Email.