Mixi is ready to set up a US unit next month, but this is not all as far as its efforts in America are concerned: as reported on TechCrunch Japan, Japan's biggest real-identity social network (over 25 million users), has entered a partnership with Silicon Valley-based NetService Ventures (NSV).
NSV's executive team counts a number of Japanese nationals (one of the two Managing Partners, for example). The firm says that it will help Mixi "find potential Silicon Valley startups for partnership as well as assisting them in future business creation and development initiatives" in the US.
NSV recently created Bullpen Capital, a special venture fund that makes follow-up investments on deals from Super Angel funds and that Mixi invested in.
NSV says it will use this "funds-of-funds" scheme to help Mixi gain access to information that's usually out of bounds for Japanese web companies. In other words, the idea here is to create a "channel" to help Mixi bridge the gap between Tokyo and Silicon Valley to track the latest trends and intelligence in America's web and mobile industries.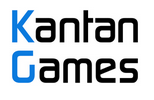 About Serkan Toto
I am the CEO & Founder of Kantan Games, Inc., a Tokyo-based game industry consultancy focused on the Japanese market. Please subscribe to updates on this site via RSS or Email.