DeNA is buying Yokohama-based pro baseball team BayStars, after all. Pending approval (see below), the Mobage company will acquire a 66.92%  Yokohama BayStars Baseball Club, Inc. for 6.5 billion yen (US$83.2 million).
DeNA's global PR office has sent the following (unofficial) summary of the Japanese-only press release in English to me:
– DeNA Co., Ltd. announced today its intent to acquire a 66.92% stake in Yokohama BayStars Baseball Club, Inc., which operates Yokohama BayStars professional baseball team in Japan's Central League, for 6.5 billion Japanese yen.

– Tokyo Broadcasting System Holdings, INC. (TBS Holdings) and BS-TBS, INC., two of the current sharedholders of Yokohama BayStars Baseball Club, and DeNA have signed the stock purchase agreement today. The stock purchase is pending approvals from the Nippon Professional Baseball Organization (NPB) and owners of other baseball teams.

– DeNA also applied for an NPB membership today. DeNA plans to rename the baseball team as Yokohama DeNA BayStars. DeNA will pay 3.0 billion Japanese yen to NPB as a required deposit.

– DeNA has mainly three purposes for the planned acquisition:
1. Contribution to Japan's professional baseball scene and consequent
creation of synergies with DeNA's Mobage social gaming business
2. Contribution to the local community
3. Enhancement of DeNA's brand in Japan

– TBS Holdings will retain a 2.31% share in Yokohama BayStars.
The Nikkei is reporting today that DeNA and the baseball club will hold board meetings today to vote on the deal.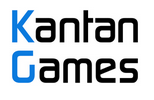 About Serkan Toto
I am the CEO & Founder of Kantan Games, Inc., a Tokyo-based game industry consultancy focused on the Japanese market. Please subscribe to updates on this site via RSS or Email.