DeNA's American subsidiary ngmoco has announced that Mobage in English (in other words, the Android app) is now out of beta.
For some reason, the press release isn't making something very important clear: the Mobage-enabled games that have been released so far are now "disaggregated", independent of the platform app. In other words, users don't need to fire up that app first in order to start playing Mobage games.
This is an important step in the right direction, as the Android app, in its previous form, got flamed by first adopters reviewing it: a lot of players complained they had to jump through too many hoops in order to just start a game. As a result, downloads have been somewhat slow in the beginning.
But now, ngmoco is seeing some early success with some titles:
Mobage-enabled games Zombie Farm, We Rule and Pocket Frogs have also landed in the Top 25 charts for Android Marketplace with all three apps currently boasting user scores of 4.6/5 stars.
Based on these good numbers, ngmoco boss Neil Young is starting to feel more confident.
What's also interesting from the release is this:
There are more than 120 social mobile games currently available or in development for Mobage, from first-party titles like DragonCraft, Skyfall and We Rule to third party games from the world's best independent developers, including The Playforge, Nimblebit, Backflip Studios and Rock You Games.
Blog Pocketgamer has more information on DeNA's game pipeline for the US.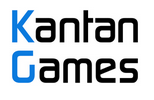 About Serkan Toto
I am the CEO & Founder of Kantan Games, Inc., a Tokyo-based game industry consultancy focused on the Japanese market. Please subscribe to updates on this site via RSS or Email.