Capcom isn't the only Japanese video game maker seeing growth in its social games segment: Konami has posted the results for the first half of their current fiscal year (2012), and this is how things look for Konami as a whole: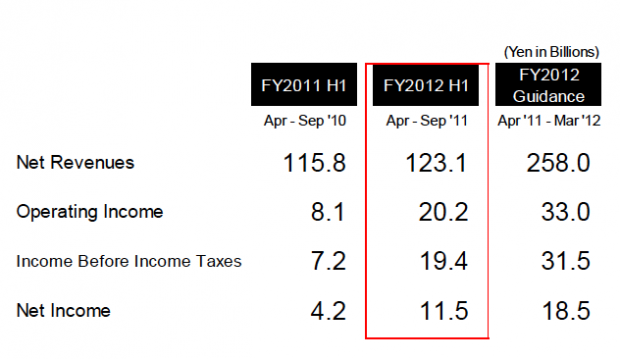 Sales for social games (SNS games) jumped from 65 to US$216 Million year-on-year. The amazing bullet point here is that this is almost as much Konami makes with consumer games: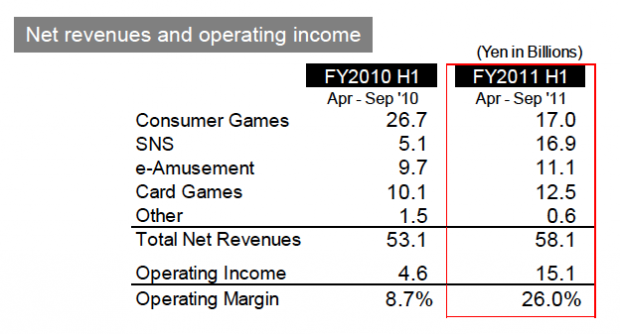 Konami also has been seeing a healthy plus in registered users for their social games (over 11 million users, cross-platform: GREE and Mobage):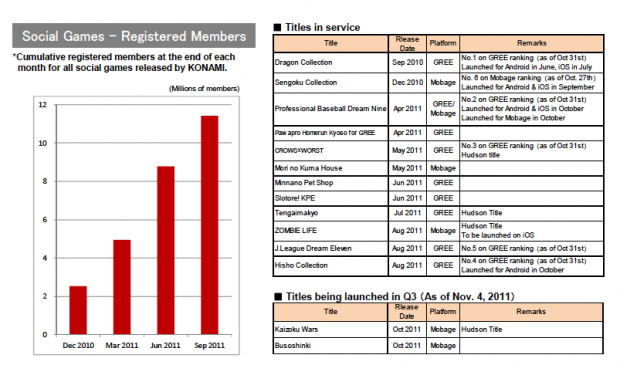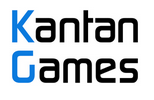 About Serkan Toto

I am the CEO & Founder of Kantan Games, Inc., a Tokyo-based game industry consultancy focused on the Japanese market.
Please subscribe to updates on this site via RSS or Email.