CyberAgent's hit virtual world Ameba Pigg is seeing success outside Japan: according to Gamebusiness.jp, Ameba Pico (Pigg's name in non-Japanese markets) just hit the 4 million user mark. The game news portal is citing CyberAgent's official Twitter account.
The super-cute virtual world, inside Facebook, also collected 830,000 likes so far, which is another pretty impressive number. For markets outside Japan, CyberAgent changed some of the game's design elements, for example locations or items.
In September, CyberAgent reported 8.5 million domestic users for Ameba Pigg, up from 6 million in January (when the company said it's making US$7.2 million in sales per month from the virtual world).
Besides communicating with other users, dressing up avatars, listening to concerts together, etc., users can play social games inside Ameba Pigg, too. Pigg Life, an in-world social gardening simulation, for example, racked up 1 million Japanese users in 3 weeks after launching in June this year.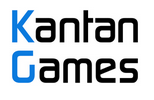 About Serkan Toto
I am the CEO & Founder of Kantan Games, Inc., a Tokyo-based game industry consultancy focused on the Japanese market. Please subscribe to updates on this site via RSS or Email.