CyberAgent is counting 8 million users in its virtual world Ameba Pigg (latest stat available, for June 12), and the company is now stepping up efforts to add more and more features to it. Apart from linking social games from the company's catalog to Ameba Pigg, another way is to integrate social games into the existing platform.
On June 1, CyberAgent did exactly that by launching "Pigg" Life within Ameba Pigg, and now the company announced the game has broken the 1 million user mark on June 22.
In other words, one in eight Ameba Pigg users have started playing the gardening simulation, which lets users grow and harvest vegetables, fruits, and other plants and develop their original gardens. Not bad at all, and I am sure, CyberAgent is already cooking up some follow-up games.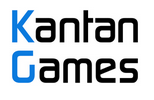 About Serkan Toto
I am the CEO & Founder of Kantan Games, Inc., a Tokyo-based game industry consultancy focused on the Japanese market. Please subscribe to updates on this site via RSS or Email.