Every social gaming platform needs strong third-party developers, and the strongest of them all (on Mobage) is gloops – reason enough for DeNA to announce a strategic partnership with the Tokyo-based company today.
Under the deal, DeNA and gloops will "mutually share social games development and operation know-how for future games". For example, gloops will release its popular social card game Legend Cards on Mobage Global next year.
I am probably not the only one finding it weird that the same title was released 2 days ago on Facebook Mobile in English.
DeNA says that among all third-party social game providers on Mobage, gloops is the biggest as far as virtual item sales are concerned (which is the reason why I assume gloops will go IPO next year).
To be more concrete, gloops is racking up 2 billion yen (US$26 million) in sales every month – and its games have been available on Mobage only so far. By way of comparison: Mixi as a platform provider has made only US$10.4 million in social gaming charges in the entire last quarter.
gloops is currently employing 200 people in Tokyo, San Francisco and Hanoi. The company's games have 10 million users across Mobage.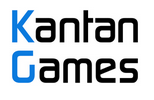 About Serkan Toto
I am the CEO & Founder of Kantan Games, Inc., a Tokyo-based game industry consultancy focused on the Japanese market. Please subscribe to updates on this site via RSS or Email.