When DeNA announced that Square Enix is planning a social game based on Final Fantasy for Mobage back in October, not too many details were made public.
The plan is now to release the game, titled Final Fantasy Brigade, as a beta version in the middle of this month and then push out a full release at the end of this month. There will be a feature phone version and a smartphone version (that can be accessed through the browser version of Mobage).
Japanese game news site 4Gamer reports that
players will be able to fight together in a Final Fantasy-like world
players will acquire abilities and take on different jobs
players will fight monsters and other Mobage users
And it looks like Final Fantasy Brigade's design is inspired by Theatrhythm Final Fantasy for the PS Vita.
Other RPGs Square Enix is currently offering on Mobage and GREE include Gleipnora or Knights of the Crystals.
Via 4Gamer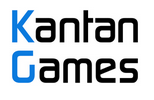 About Serkan Toto
I am the CEO & Founder of Kantan Games, Inc., a Tokyo-based game industry consultancy focused on the Japanese market. Please subscribe to updates on this site via RSS or Email.