On November 21, GREE announced it filed a lawsuit against its rival DeNA, seeking damages of at least US$13 million. The claim: DeNA is pressuring third-party game developers into offering social games on Mobage only, leaving GREE out (background).
DeNA now announced it has received papers from the court yesterday, and according to the company, the accusations GREE CEO Yoshikazu Tanaka is making in the lawsuit are groundless.
As a consequence, DeNA is currently investigating the possibility of taking legal action against GREE (I wouldn't be surprised if they really did).
What's noteworthy here is that compared to the US (but also to other regions like Europe), lawsuits between individuals or companies are extremely rare, making the DeNA vs. GREE case stand out in Japan's business world as a whole.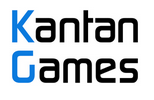 About Serkan Toto
I am the CEO & Founder of Kantan Games, Inc., a Tokyo-based game industry consultancy focused on the Japanese market. Please subscribe to updates on this site via RSS or Email.