It took them a while, but Capcom has finally rolled out the smartphone version of Biohazard Outbreak Survive on GREE (Biohazard is the Japanese brand name for Resident Evil, Capcom's super-popular horror action game series).
The social game version was first launched on GREE for Japanese feature phones back in June (it was Capcom's first title on GREE). Biohazard Outbreak Survive went on racking up one million users by October.
Capcom is also currently developing Resident Evil Mercenaries VS. for GREE's unified global platform (to be launched next year).
As a big Resident Evil fan myself, I just gave Biohazard Outbreak Survive on iOS a spin. Here are some screenshots of the first minutes of the game (on the iPhone, the graphics look much crisper than in the feature phone version):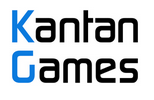 About Serkan Toto
I am the CEO & Founder of Kantan Games, Inc., a Tokyo-based game industry consultancy focused on the Japanese market. Please subscribe to updates on this site via RSS or Email.