Facebook Japan now boasts over 6 million registered users, if you believe the newest data coming from social media analytics service Socialbakers. To be more concrete, Facebook counts 6,267,540 registered Japanese members – again, according to Socialbakers.
In other words, Facebook added about a million Japanese members between September and December (probably more), which is a pretty solid performance: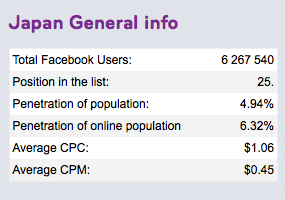 Take this with a grain of salt, however: Socialbakers pulls country-specific data from Facebook's self-service ad tool, which doesn't deliver exact numbers.
For example, Facebook itself said that they have more than five million active users in Japan back in September. It took Socialbakers an entire month to show the same number for Japan – for registered users.
In other words, you can assume that Facebook now has more registered users than Socialbakers shows and surely more active users than back in September.
By way of comparison: Mixi has 25 million registered users, about 15 million of whom are active (logging in at least once per month).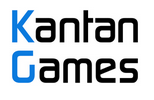 About Serkan Toto
I am the CEO & Founder of Kantan Games, Inc., a Tokyo-based game industry consultancy focused on the Japanese market. Please subscribe to updates on this site via RSS or Email.