Hot on the heels of the Kaixin001 deal that was inked at the end of December, DeNA has announced they teamed up with a second Chinese partner, online game provider NetDragon. The goal is to jointly develop and offer mobile social games on the Chinese market.
The two companies will set up a joint venture in Q1, capitalize it with US$6 million and staff it with 30 people.
DeNA explains:
The joint venture company will localize non-Chinese social games, including a roster of DeNA Group's popular in-house and third party titles, for the growing smartphone market in China. The new company will then operate the localized games on Mobage China, the social mobile gaming platform operated by DeNA Group in China. The games will be available via NetDragon's app distribution platforms, which are widely used by smartphone users in China.
DeNA said it would join forces with NetDragon back in April 2011. The company's smartphone app marketplace apparently has 40 million registered users – more than Mobage has users in Japan.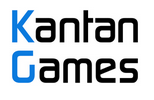 About Serkan Toto
I am the CEO & Founder of Kantan Games, Inc., a Tokyo-based game industry consultancy focused on the Japanese market. Please subscribe to updates on this site via RSS or Email.