Following Joynt and entag!, Japan is getting another new mobile social gaming platform, and it's certainly the first of its kind in the world.
The platform, which has no distinct brand name, was launched by DMM, a large online video distribution site that's mostly known as a premier destination for porn [NSFW]. DMM is owned by Hokuto Corporation, a major producer of adult video content.
The social gaming service silently started in beta on December 13 last year, is embedded in DMM's feature phone site, and already offers a host of erotic social games.
DMM offers seven "general" social games, and two pornographic ones that are rated R-18 (note: you won't see much if you open the site on a PC or smartphone). All titles are free to play and monetized via virtual item sales.
Gaming isn't an entirely new business field for DMM, which has been offering porn games for PCs for years.
Japan has one of the largest markets for pornographic gaming content in the world, so DMM's effort won't harm Mobage or GREE but could become a nice money maker for the company itself.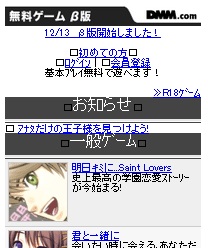 Via Social Game Info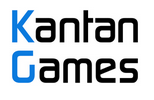 About Serkan Toto
I am the CEO & Founder of Kantan Games, Inc., a Tokyo-based game industry consultancy focused on the Japanese market. Please subscribe to updates on this site via RSS or Email.