Konami is (again) linking a social game with an arcade title: the company has released a social game called Hunter Chronicle which works in conjunction with Steel Chronicle, an action game released in Japanese arcades last year.
Konami explains:
Its counterpart, "HUNTER CHRONICLE," is a social game focused on strengthening support characters (small robots), and will see players both working with and going head to head against each other while collecting upgrade items. When then used in "Steel Chronicle," these trusty sidekicks will aid you with support fire, or even heal you, providing various types of offensive and defensive support.
What's interesting here is not only the concept of linking the two games but also that Konami is circumventing Mobage and GREE: instead Hunter Chronicle can only be accessed through e-AMUSEMENT GATE, its Japanese portal for arcade games, on feature phones (versions for smartphone and PC are in the works).
That means Konami has full control and also pockets 100% of revenues (there are paid virtual items in the social version).
Last year, Konami already linked arcade game Baseball Heroes 2011 with a social counterpart on GREE.
This picture shows a set of Steel Chronicle arcade machines and a little grey robot from the new Hunter Chronicle social game appearing on-screen:

3 robots from the social game and a feature phone screen shot: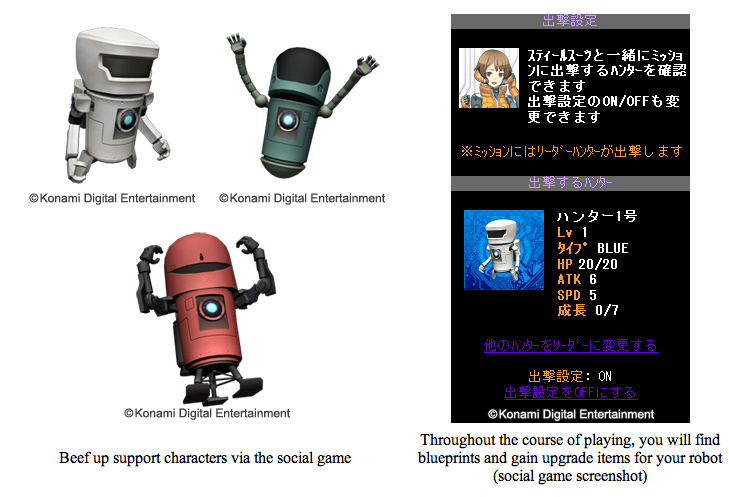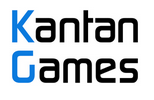 About Serkan Toto

I am the CEO & Founder of Kantan Games, Inc., a Tokyo-based game industry consultancy focused on the Japanese market.
Please subscribe to updates on this site via RSS or Email.