Capcom released their financial results for the first nine months of the current fiscal year, and in a nutshell, things aren't looking too good.
For the nine-month period through December 31, sales dropped by a whopping 29% to US$657 million year-on-year. In the same time frame, operating income went down 47.2% to US$88 million:

Reacting to these numbers, Capcom said they will be a) trying to shorten the development cycle for future titles and b) focusing more on the mobile and social game segment going forward, citing the upcoming Monster Hunter social game on Mobage as an example.
Strengthening the social gaming business is a goal that Capcom stated back in November already.
Beeline, a mobile/social gaming sub-brand Capcom launched last year, is showing a strong performance already. According to the company, Beeline games were downloaded 47 million times on smartphones so far.
This chart shows how Capcom's mobile content business (Beeline brand and mobile social games on GREE, Mobage, and Facebook) has done in the last 9 months. The operating margin grew significantly:

Capcom expects its mobile contents business to grow in the future:

For an overview of resources of Capcom's financial numbers in English, click here.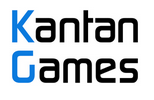 About Serkan Toto
I am the CEO & Founder of Kantan Games, Inc., a Tokyo-based game industry consultancy focused on the Japanese market. Please subscribe to updates on this site via RSS or Email.