DeNA is making another push into China: the Mobage operator announced that DeNA China and China's biggest search engine company Baidu have partnered up to bring Mobage games to Baidu's mobile app store.
The so-called Yi Store is pre-installed on smartphones using Baidu's Yi mobile OS (a heavily modified version of Android lacking Google's core features). In the store, users can now find a section reserved for Mobage titles.
DeNA explains:
With just two taps from the default screen, users of Baidu Yi smartphones can access a list of high-quality mobile games in Chinese on the Mobage platform for Android. Streak Pro D43, the first Baidu Yi-based smartphone model manufactured by Dell, Inc., went on sale in China on January 13.

Baidu Yi (yi.baidu.com) is a mobile software platform developed by Baidu, and is compatible with Android apps. The platform integrates Baidu's intelligent search box, cloud services and original mobile apps for an enhanced mobile Web experience for China-based users. Baidu plans to leverage its popular Internet search service, which has more than 83 percent market share by query in China, to market Baidu Yi smartphones in the years to come.
DeNA launched Mobage China for Android in July 2011 and for iOS in November 2011.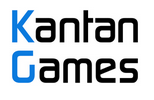 About Serkan Toto
I am the CEO & Founder of Kantan Games, Inc., a Tokyo-based game industry consultancy focused on the Japanese market. Please subscribe to updates on this site via RSS or Email.