Nice win for GREE today: the company announced a deal that has the potential to be worth more than DeNA scoring the rights for the Infinity Blade social game.
GREE is teaming up with Ubisoft to bring Assassin's Creed, one of the most successful video game franchise of the last years (38 million units sold globally), to their global platform.
According to GREE, the mobile social version of Assassin's Creed will be launched in December this year. I personally think it's a bit early to try to drum up interest for a title whose release is ten months away, but the company apparently wants to convince other developers of how attractive their platform is even for names like Ubisoft.
The December launch also means that Ubisoft clearly misses the launch GREE's globally integrated gaming platform between April and June.
Needless to say, GREE can't say anything about the game itself at this point (including what the game will be called), other than it will be available in English and Japanese and exclusively offered on GREE for iOS and Android.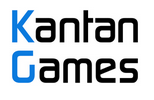 About Serkan Toto
I am the CEO & Founder of Kantan Games, Inc., a Tokyo-based game industry consultancy focused on the Japanese market. Please subscribe to updates on this site via RSS or Email.